Hands-on Access to Knowledge
Community Aviation features knowledge programs and a nationwide Flight Training Network of independent centers and instructors equipped and qualified to teach professionally developed simulation missions.
EAA Proficiency365 PILOT KIT
DEEP PRACTICE
Repetition is a solid pathway to building muscle memory and imbedding procedures. This simulation exercise is an opportunity to fly multiple approaches into one runway.
Learn More
EAA PROFICIENCY365 PILOT KIT
Escape from Berlin
You are the pilot in command for this trip and flying your spouse and 12 year old daughter from Berlin, NH to Burlington, VT. This scenario qualifies for FAA Advanced Flight Credit.
Learn More
FLIGHT TRAINING NETWORK
Pilots, students, instructors, educators and training centers; learn more about our growing network.
LEARN MORE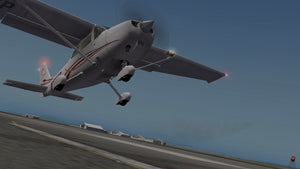 Proficiency365 pilot kits
Are you an EAA Member?
Proficiency365 Pilot Kits are Free to EAA Members.
A $49.50 value!
TAKE ME TO EAA.ORG